EU to enable cross-border electronic signatures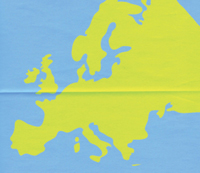 The European Commission announced Monday that the European Union is proposing new rules to enable cross-border e-signatures and e-identity.
The new proposals would allow people and businesses from EU member countries to use their own national e-IDs to access public services in other EU countries that also have electronic identification programs. It will also enable eProcurement across borders.
The proposal would not make participation mandatory for those nations with e-ID programs. Instead, it would allow those countries to opt into the program. Likewise, nations without eID systems would not have to adopt them. However, once a country joins this European plan, it must offer the same access to public services to all e-ID holders in the system as it offers to its own citizens.
This system could benefit students who register online for enrollment in a foreign university and citizens who move to other EU countries. Additionally, it could assist those who get married abroad, file multiple tax returns, or are hospitalized abroad and need access to their online medical records.
The EU proposal also includes an update to the current eSignature Directive that would enact common standards and practices for e-trust and verification technology, including time stamping, electronic seals and delivery and website authentication, to make those functions interoperable across member countries.