Evolution of the Identity Credential: The Electronic Driver License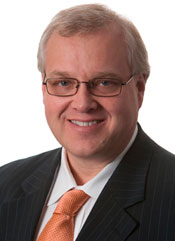 The identity credential in the United States is evolving and it's not hard to see why: the number of exposed identities in 2011 increased by more than 40% since 2010, from 16 million to 23 million, according to the IDTheftCenter.org. The Privacy Rights Clearinghouse tracked 535 breaches involving 30.4 million sensitive records in 2011 in the U.S. alone. That's a conservative number because many states don't require breaches to be reported.
Despite increased threats to our privacy, we continue to lead more digital lives. As we embrace more and more types of technologies in our lives, why do we continue to rely on pieces of paper and plastic as our key forms of identity, handed over to anyone behind a cash register with absolutely no security involved?
In the U.S., the major form of identification is the driver license. It is simply a card made of plastic with a few bar codes, a photo and other identifiable information. By finding or simply viewing one, someone could acquire a multitude of personal information on another individual including full name, birth date, license number and address.
This identity credential has undergone a digital transformation – into an electronic driver license (eDL) that protects an individual's identity by storing personal information in an embedded chip, or smart card, on the ID card. Securely storing the driver's identity, vehicle, registration and insurance on the chip protects against identity theft while providing the convenience of having this information in one place. The eDL, capable of image engraining, microprinting and additional checkpoints, discourages counterfeiting and the embedded chip inhibits false duplication.
Not only does the eDL secure identity, it enhances state government identity programs with the assurance of high-level backend security systems to benefit both citizens and government processes.
With its ability to house multiple applications on one platform, the eDL offers convenience, efficiency and protection in a single card. These applications include the ability to monitor and access information for state identification, uncollected funds, insurance verification, driving records, payment of state fees and regular automotive inspections.
eDLs also provide a better method storing, correcting and updating drivers' information. Combining multiple state programs onto one platform means efficient budget use, decrease in overall expenses and improved systems for public services such as healthcare to public libraries.
eDLs are proving effective in other countries around the world, with an estimated 90 countries now deploying such credentials with highly safeguarded features. Countries such as Brazil, Russia, India, China and Mexico have implemented eIDs that combine various innovative applications. According to research company Acuity Market Intelligence, the number of standardized, secure electronic IDs issued annually will grow by 54% from 424 million in 2010 to 655 million in 2015.
The U.S. is on the path toward eDLs. Since 2009, the Enhanced Driver's License (EDL) has been available in New York, Michigan, Vermont and Washington with eight other states interested. The EDL is a convenient, inexpensive alternative travel ID that is a driving license and proof of U.S. citizenship when traveling across Canadian and Mexican borders by land and sea.
A full upgrade to eDLs is the ultimate goal in achieving secure identity verification and efficient state operations but each state will need to initiate its pursuit and implementation since licenses are authorized by each motor vehicle administration.
To fully implement an eDL program could take four to six years for an entire population so starting now is vital. This smart card upgrade of the driver's license will enable infrastructure of identity credentials to be more comprehensive with added applications, make government more efficient and provide individual with added levels of security.
About the AVISIAN Publishing Expert Panel
At the close of each year, AVISIAN Publishing's editorial team selects a group of key leaders from various sectors of the ID technology market to serve as Expert Panelists. Each individual is asked to share their unique insight into what lies ahead. During the month of January, these panelist's predictions are published daily at the appropriate title within the AVISIAN suite of ID technology publications: SecureIDNews, ContactlessNews, CR80News, NFCNews, DigitalIDNews, ThirdFactor, RFIDNews, EnterpriseIDNews, FinancialIDNews, GovernmentIDNews, HealthIDNews, FIPS201.com, IDNoticias es.