Evolution of the identity credential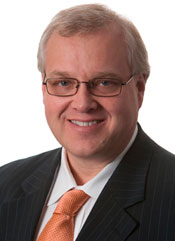 It is safe to say that Americans live in a cyber world. With more than 91% of Americans using mobile phones, many of them smart phones, the desire to stay connected has turned into a necessity and is now expected.
Health records, location-based services and mobile payments are trends on the rise all with one common denominator: your identity. In today's advanced world of technology, the importance of protecting personal identity is crucial now more than ever. Information including account passwords, credit card details, cell phone contacts and emails are all under the same house when your life goes digital.
One of the most important security issues at hand is the need for higher security and protection of identification credentials along with the ability to establish trust in cyberspace.
There are a few measures the U.S. federal government has taken in order to combat privacy issues and increase identity security for state issued driver licenses via the REAL ID Act but this does not go far enough. For secure identity authentication and the ability to use a driver's license online, a secure electronic chip must be added.
This addition opens up opportunities for citizens to protect their online accounts and for states to combine multiple credentialing programs onto one identity platform – rather than issuing citizens different cards for different purposes. Countries, including India and Afghanistan, have begun rolling out these electronic identity credentials.
In June, Gemalto announced that 10 million electronic driver's licenses and electronic registration certificates have been delivered for vehicles in India. This program is expected to be the world's largest of its kind.
The e-driver licenses incorporate a microprocessor that securely stores the driver's data, protecting citizens against identity theft. In addition, it could contain statutory data about the vehicle, its registration, its owner, and vehicle insurance in the embedded microprocessor. With this functionality it can also combine other benefits associated with their identity information in one card.
In the U.S., secure identification is already making headway in the government sector, seen through the Department of Defenses' Common Access Card (CAC). The CAC is part of an ongoing effort to provide government personnel with the most secure and reliable forms of identification possible. Boasting features such as increased data storage, a secure integrated circuit chip with contactless capability; this next generation card is the most secure form of ID available and is now being deployed by all federal agencies to their employees and contractors under the HSPD-12 PIV initiative
Aside from government officials, secure electronic identification is available for all Americans through an electronic passport. Since 2007, the U.S. has been issuing e-passports which now contain a small secure computer chip and communications antenna embedded in the back cover, storing the same data visually displayed on the photo page of the passport, but also includes a digital photograph and digital signature for document authentication.
The inclusion of the digital photograph can enable biometric comparison technology, or facial recognition technology, for use at international borders to assist the border agent in both document and person authentication. The new U.S. e-passport also incorporates additional anti-fraud and security features throughout the design of the booklet.
Cyberspace is here to stay and is increasing in popularity because of its convenience and functionality; however it does come with its dangers. While using our digital mobile devices and the Internet, it is important to secure our interactions and transactions with the latest proven technology such as integrated circuit cards and biometric capabilities.
These advancements will help to combat online fraud and identity theft with two factor strong authentication while also protecting the privacy of such things as our online electronic health records.
Knowing how to trust interactions in cyberspace to enable ecommerce is a national problem. The White House has taken a significant leadership initiative in creating the National Strategy for Trusted Identities in Cyberspace (NSTIC) to address our societies digital identity crisis Knowing and trusting who we are interacting with in cyberspace is one of the most important challenges for our modern digital society.
If we all collaborate and resolve this issue whilst preserving privacy and allowing for some levels of anonymity we may just find our online digital lives enable our society and commerce in many new and exciting ways.
---
About the AVISIAN Publishing Expert Panel
At the close of each year, AVISIAN Publishing's editorial team selects a group of key leaders from various sectors of the ID technology market to serve as Expert Panelists. Each individual is asked to share their unique insight into what lies ahead. During the month of December, these panelist's predictions are published daily at the appropriate title within the AVISIAN suite of ID technology publications: SecureIDNews, ContactlessNews, CR80News, NFCNews, DigitalIDNews, ThirdFactor, RFIDNews, EnterpriseIDNews, FinancialIDNews, GovernmentIDNews, HealthIDNews, FIPS201.com, IDNoticias es.