Eye motion examined as biometric identification tool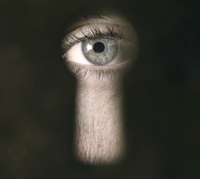 Technologists in Finland are exploring the possibility of a biometric security system driven by a person's eye movement, reports Phys.org.
The research team, led by Martti Juhola of the University of Tampere, is capturing and measuring the eye's saccades, its tiny, rapid involuntary movements. The team is discovering that these movements are unique to the individual, and since they can be recorded, this may serve as a tool for biometric identification.
The saccades can be detected with signal analysis and produce statistical values that can be recorded. The team believes an individual can be verified in about 30 seconds from a recording of 30-40 saccades. Accuracy rate ranges from 90 to close to 100 percent.
Read more here.