Fifth Third jumps on board the EMV train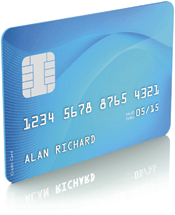 Cincinnati-based Fifth Third Bank has launched an EMV compliant chip for its commercial cards in order to meet the needs of its business clientele. This will help those clients traveling in Canada, Europe and other EMV-compliant countries and cut back on the risk of fraud. It also helps the bank into transitioning its consumers to the EMV chip standard.
The Fifth Third EMV card contains an EMV standard microprocessor chip, as well as a magnetic stripe. Implementing the EMV chip allows for better security, as personal information is stored on the chip, which is much more difficult to counterfeit than magnetic stripes.
The new card is part of Fifth Third's Commercial Card product line and is available through Fifth Third's Commercial Card services.