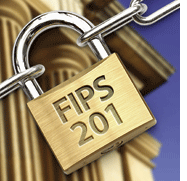 A draft of FIPS 201-2 has been released for public comment on the Federal Register.
"The National Institute of Standards and Technology (NIST) publishes this notice to request comments on Draft Federal Information Processing Standard (FIPS) Publication 201-2, Personal Identity Verification of Federal Employees and Contractors Standard. Draft FIPS 201-2 amends FIPS 201-1 and includes clarifications of existing text, removal of conflicting requirements, additional text to improve clarity, adaptation to changes in the environment since the publication of FIPS 201-1, and specific changes requested by Federal agencies and implementers."
The draft includes numerous proposed changes, including adding iris biometrics and match-on-card fingerprint technology.
Avisian Web sites will be updating with comments on the story as they come in.
The draft can be found here.