Fourteen libraries in the Queens-area convert to RFID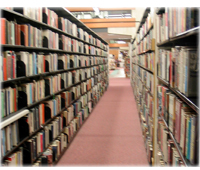 A number of Queens, N.Y. libraries are converting their collection of books and other media to support RFID check-in and check-out, according to The Queens Gazette.
The Fresh Meadows and Far Rockaway branches will be two of the first to receive the automated system. Over the course of the next few months, a total of fourteen Queens library locations will be converted to the RFID check-in and check-out system.
Other libraries that will be converted are those at Mitchell-Linden, Richmond Hill, Lefrak City, North Forest Park, South Ozone Park, Queens Village, Glendale, Astoria, Hollis Howard Beach, Whitestone and North Hills.
RFID will enable quick and accurate check-in and check-out, allowing staff more time to focus on quality customer satisfaction. And add support for self service check-in and check-out kiosks to be installed at a later date.
Read more here.