Fujitsu releases new heat resistant garment tag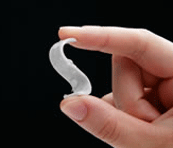 Tokyo-based Fujitsu announced availability of their flexible UHF RFID tag for garment management. The tag is intended for use in uniforms worn by employees at plants that manufacture products such as medical supplies or semiconductors, where uniforms must be sterilized at extremely high temperatures.
Although RFID tags for garment management have been widely adopted by various manufacturing plants, no commercially available tag has yet been developed to withstand conditions necessary to purge uniforms of microorganisms and other outside pollutants. With their new flexible tag, Fujitsu says it has provided a solution.
Fujitsu successfully tested their new flexible tags using autoclave sterilization, the most effective sterilization technique that uses pressurized steam at a temperature of 250F to destroy microorganisms.
With Fujitsu's new tags, companies will be able to simultaneously scan the identification of up to 100 uniforms after they are sterilized, eliminating the need to manually perform uniform maintenance.