Gabon selects Gemalto for biometric national registry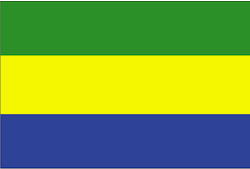 The State of Gabon has selected Gemalto to build a national biometric civil registry to replace the current paper identification system. The project, a part of Digital Gabon's strategic plan, aims to have the registry in place before local elections in 2013.
Gemalto will create an end-to-end system with its Coesys biometric citizen enrollment system. This system uses both desktop and mobile stations to capture citizens' demographic data, fingerprints and digital photographs. It then uses fingerprint matching to ensure each entry is unique.
The system will also include Gemalto's Coesys Issuance solution for the government to personalize future official documents and provide PKI for integration of future eGovernment services. Gemalto's contract also includes consulting, training, technical assistance and maintenance services.
Upon completion, the biometric database will be the main registry for all forms of citizen ID, including birth certificates, national ID cards, passports and driver's licenses. Biometric authentication will also be included for government benefits programs.