GAO releases multi-detection UHF reader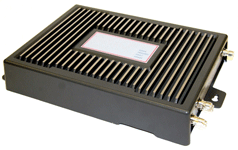 GAO RFID Asset Tracking has released its new 865MHz RFID reader intended for applications such as warehousing, product distribution, shop floors, container tracking and baggage handling.
The new reader is able to handle 1 to 4 read antennae and reads 400 or more tags at a time, making it ideal for placement above portals or loading dock doorways where a high read rate is required.
The reader also features a read distance of up to seven-meters and a write distance up to 4-meters. It is waterproof and dustproof and withstands harsh environments, supports multi-detection and conforms to ETSI, ISO 18000-6B and ISO 18000-6C standards.