GE Capital launches Visa payWave cards in New Zealand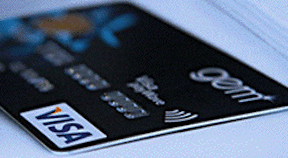 GE Capital has announced the launch of new contactless-enabled Visa credit cards in New Zealand.
Dubbed 'Gem,' the new cards are the first in New Zealand to offer Visa's payWave technology, enabling consumers to tap and pay at the point of sale for purchases up to 80NZD (about $70) without having to sign or enter a PIN.
The EMV-equipped cards include an encrypted security code that is unique to each transaction. The cards are also protected by Visa's Zero Liability policy for all fraudulent transactions.
"This card has taken two years to develop and is the most unique credit card available in New Zealand," said Aaron Baxter, Managing Director of GE Capital NZ. "We believe the six months interest free offer adds significant value to consumers, allowing them greater flexibility to manage their money at a time when the country is in recovery and many people are still cost conscious."
According to GE Capital, retailers across New Zealand are currently working with banks to install Visa payWave terminals in support of the roll out.