Gemalto, Infineon tapped for U.S. e-passports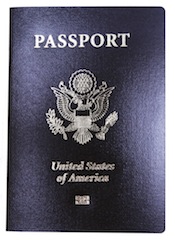 The U.S. Government Printing Office awarded two contracts for the covers of the U.S. passport, which includes contactless smart card chips and antenna, to Gemalto Inc. and Infineon Technologies North America Corp.
Both companies had previously supplied smart card chips to the Printing Office for e-passports. Terms of the five-year contracts were not disclosed.
As part of the process, companies had to meet the international standards established by the United Nations' International Civil Aviation Organization.
The Government Printing Office produces the U.S. passport for the Department of State at the agency's secure production facilities in Washington D.C., and the Stennis Space Center in Mississippi. The office has produced more than 80 million passports containing secure electronic features since they were introduced in 2005.