Gemalto releases OTP device for access to Amazon's Web services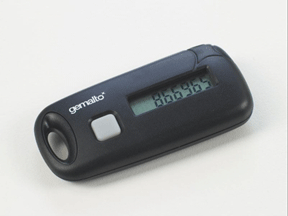 Gemalto announced that its Ezio device is ready for use with Amazon Web Services' new Multi-Factor Authentication feature. The Ezio Time Token provides Amazon Web services users with a secure way to access their account, and can be purchased directly from Gemalto.
The token is a device that provides a unique six-digit one-time password. The user presses a button on the device and the password is displayed. The generated password is only good for one access attempt within a short time interval.
The multi-factor authentication feature enables users to combine something they know, their email address and password, with something they have, the Gemalto Ezio device, to ensure only authorized users are accessing their AWS account.
 

Amazon Web Services enables organizations around the world to requisition compute power, storage, and other application services in the cloud. These services are available on demand so a customer doesn't need to think about controlling them, maintaining them or even where they are located. Customers access the services when they need them and pay for only what they use.