Gemalto sees opportunity in hacking attacks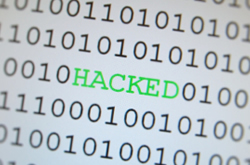 With the recent LinkedIn debacle of stolen passwords, Gemalto NV is poised to take advantage of new business with regards to authenticating personal data on social networks, reports Bloomberg.
The news outlet reports that Gemalto is talking with social networking sites to sell combinations of hardware and software security systems and help protect users beyond password-only protection.
For Facebook, Gemalto suggests using a password/SIM card combination for mobile phone usage of the networking site. Other solutions include using one-time passwords, fingerprint readers, USB keys and high-tech bracelets.
Adding social networking customers to its client list has the potential to boost Gemalto's security division to become its most profitable.
Read more here.