Gemalto supplying SIM cards to Brasil Telecom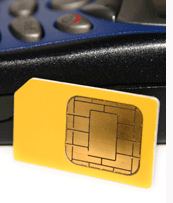 Brasil Telecom selected Gemalto to provide USIM cards for the launch of its 3G network this month. The USIM technology along with software adapted for 3G networks and loaded into the cards will enable Brasil Telecom's users to access value-added services and benefit from higher levels of security on electronic transactions performed with their mobile devices.
The USIM cards provide mutual authentication between the user and the network, which enables mobile Internet users to perform transactions in a safer manner. Benefits are that voice and data traffic is encrypted in the 3G network, especially important for financial transactions and corporate activities.