Giesecke & Devrient: transforming mobile phones into mobile wallets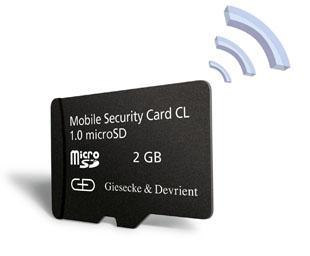 Giesecke & Devrient (G&D) has announced its SmartTrust Portigo mobile wallet – a solution for NFC services that integrates all the functions of an electronic wallet into a common platform.
The Portigo mobile wallet features a framework that supports a number of services including debit and credit cards, ID cards, loyalty cards, public transport tickets and access credentials for buildings and vehicles.
Customers can use the NFC applications for all the above services securely from their smart phones, creating a new business opportunity for mobile network operators, service suppliers and banks. Users simply download the "Wallet Client" software onto their smartphones, which then establishes a connection to both a secure element— likely a SIM card— and the Wallet Manager.
The Wallet Manager enables the Wallet Issuer to easily deploy services to their customers, who simply download the appropriate widgets directly to their smartphones.
The SmartTrust Portigo if comprised of three elements:
The Wallet Client, which runs on the user's mobile phone and interacts with a secure hardware element like a SIM card. The Wallet Client will be compatible with all common smartphone operating systems (Windows Phone, Apple's iOS, Android and Blackberry).

The Service Providers develop widgets and supply them to the Wallet Issuer for deployment using the network-based Wallet Manager. Downloaded widgets can be easily updated, added and blocked using the mobile network.

The Software Development Kit (SDK) for widgets gives service providers the means of developing new wallet functions and delivering them to users.
The Portigo mobile wallet solution is the latest in G&D's line of NFC products, and complements the company's TSM (Trusted Service Manager) portfolio, which includes applications for secure Over-the-Air (OTA) management of NFC services.