GIMS uniform tracking system makes its way into Atlantic City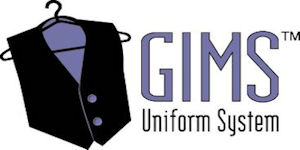 Revel, an entertainment resort and casino operating in Atlantic City, New Jersey, has selected the GIMS ultra-high frequency RFID uniform tracking system to control thousands of valuable garments worn by more than 5,800 resort staff members.
Working alongside White Conveyor's automated U-Pick-It uniform delivery system, the GIMS system will provide 24-hour automated uniform distribution. By simply scanning their ID card, the U-Pick-It system will automatically deliver employee uniforms and record the transaction.
InvoTech will install four of its RFID uniform processing stations to register all 50,000+ uniforms with their attached Fujitsu ultra-high frequency RFID laundry tags. The durable RFID laundry tags are typically fitted in pouches sewn into linens and uniforms.
This allows the system to track items via electronic scanning, thereby eliminating tedious hand sorting and counting method. In addition, using RFID technology allows GIMS to know exactly which uniforms were picked up and by which employee.