Global Rainmaker unveils two new products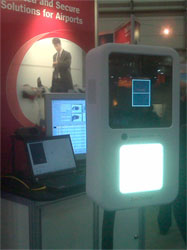 Global Rainmakers Inc. introduces two new products, the EyeSwipe and the HCAM. Both products are miniaturized versions of the New York-based company's HBox technology, performing iris recognition at a distance.
Different configurations of the EyeSwipe and HCAM serve different security requirements, ranging from access control in high‐throughput environments – from up to 20 to 30 people per minute – to vehicular access control, 12 vehicles per minute. It can also secure financial transactions at ATMs, replacing the traditional card‐swipe and PIN procedure.