GlobalPlatform compliance program adds consistency to selecting secure mobile services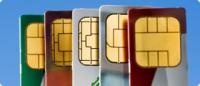 GlobalPlatform has expanded its compliance program to certify UICC products that meet GlobalPlatform's contactless services specification.
By standardizing its compliance platform, the company will be able to offer end users greater consistency associated with lifecycle management as well as the selection and activation of secure contactless mobile services.
In term of the bigger picture, certification of compliant products to this specification exhibits market agreement on a complex issue and assures service providers that applications will perform as intended regardless of the mobile handset being employed.
Dubbed Contactless Services, Card Specification v2.2 Amendment C defines the deployment and lifecycle management of contactless applications, with all necessary information about the contactless protocols is defined at the time of installation. Of particular significance is the consistency of end user experience across multiple mobile devices.
Barnes International, FIME, Galitt and Collis have all launched GlobalPlatform verified apps that meet the requirements of the Card Specification v2.2 Amendment C with more on the horizon.
Providing a neutral platform for service providers to directly interact with end users levels the playing field. Commercially, being able to incorporate and display company logos gives service providers a means to securely bolster brand recognition and loyalty.
GlobalPlatform is currently finalizing its Secure Element (SE) Configuration for SE and microSD embedding, but the company expects the compliance program to be ready and available by 2013.