Company has come a long way from seven guys wanting to make their own contactless chips
INSIDE Contactless might never have seen the light of day had Gemplus 13-years ago accepted the suggestion of some of its engineers to begin producing its own chips. Gemplus, which later merged with Axalto to become the largest smart card producer in the world, said no and seven of its people walked away in 1995 to create their own company.
Didier Serra, INSIDE's executive vice president of sales and managing director for North America, was one of those seven. "You have to be a bit crazy sometimes. If you're not crazy you don't take the risk."
Serra might have been a little crazier than the others. He was just 25 at the time, his wife was pregnant and he had just bought a new apartment.
Still, Serra and his six compatriots were firm in their commitment–"passionate" as he later described it–to begin creating their own contactless chips.
Serra had been at Gemplus about two years when he made the suggestion to one of his co-workers, Jacek Kowalski, that the company should start making its own contactless chips. "We were buying contactless chips from this company and they weren't working very well. Kowalski said 'why not,' and we began developing our own chip after hours. We worked together for a few months and came up with a mini-business plan to present to Gemplus management," Serra recalls.
"Gemplus didn't believe we would be able to develop a contactless chip. They basically told us, 'no guys, we can't do it,' and they continued buying chips from the same supplier," Serra says.
So Serra, Kowalski and the rest–in fact, the whole design team–left Gemplus to form a new company.

What's in a name?
In the first few months of this company's existence, the seven struggled with what to call it. As Serra recalls, after some "brainstorming, we came up with INSIDE." It's always displayed in all capitals because it represents an acronym of sorts: IN is for "innovative," SI for "silicon" and DE for "device," as in "innovative silicon device." But it can also represent technology that's "inside" any object, he says. In fact, that was the company's name for the first few years, INSIDE Technology, which gave way to "Contactless" in 2002.
After the company was created, Serra said the seven worked "day and night" to develop the technology, validate the chips to make them work and to have a product to demonstrate at the CARTES show in 1997, two years after leaving Gemplus. That first product was called Incrypt, "a memory product having a dual interface where you could read and write to the memory using either a contactless or contact interface," says Serra.
It was meant to serve as an "interim step" between contact and contactless to help with the migration from the older technology to the newer one that was just making itself known. "We're a strong believer in contactless technology and our idea was to eventually convert all the contact cards to contactless," says Serra.
While products, or at least a product, started to flow, the money wasn't. As with any new startup, cash flow was tight, Serra admits. "The first year, we started with our own money. We went back to our families to get all the money we could get," said Serra.
They quickly realized it would take more money than what they could raise among themselves, which meant seeking out investors. But with the pedigree behind INSIDE Contactless, finding investors wasn't a big problem.
INSIDE's first venture capitalist was Alta Berkeley, a European technology investor that is still with the company today. Other INSIDE investors are quite well known in the industry, such as Nokia Growth Partners, Visa Ventures, HID Global, Motorola Ventures and Samsung Ventures.
"We all left Gemplus and we've always been very, very close. When the market wasn't there, you had to be close to go through the good and bad to keep the company alive. We had tight cash flow and we had to sell our story to investors and tell them why they should believe in us. You can only make this happen if you're passionate. We worked together … cranking away to make it happen. Did we ever anticipate it would be successful? Absolutely yes. Right from the start we were all certain."
Remy de Tonnac, INSIDE's current CEO and another Gemplus veteran, came on board two-years ago to replace Kowalski. de Tonnac was INSIDE's chairman at the time because he was a partner in the venture capitalist firm Vertex Management Funds, another of INSIDE's investors. Prior to joining Vertex in 2001 de Tonnac was with Gemplus, where he held several positions, including CEO of the company's Americas operation and CEO for Gemplus Asia Pacific operations.
The products still being sold today
In the beginning, INSIDE wanted a product it could sell. While it took a couple of years to get the product to market, getting it used–or sold–was another matter.
"Initially we were thinking we would be successful even faster then we eventually were because we believed then that if we had a product that works we could sell millions," says Serra. "But we quickly learned that if you don't have bigger corporations deploying your technology it's difficult to sell the product."
What helped INSIDE was its ability to align itself with some key companies in the industry, such as HID Global and credit card giants MasterCard and Visa.
After Incrypt, which is no longer around, INSIDE in 2000 developed PicoTag, an ISO 15693 chip designed for access control. But in an industry quickly moving towards the shorter read range 14443 standard, INSIDE realized it had to keep pace. That led to the development in 2002 of PicoPass, a chip compliant with both 14443 and 15693 standards. "The same chip can handle both protocols," says Serra.
Standardization was also important. "Back in 1997 we decided to align ourselves with ISO standards, because if you're not, you'll do nice in a niche market but you'll never go mainstream," says Serra.
When PicoPass came to market in 2002, INSIDE landed that first big company, HID Global. "We signed a license agreement with HID, base lining their iClass line on PicoPass."
PicoPass securely manages up to 16 independent applications from a single platform. Besides its use in HID's iClass access control cards, the platform is also usable in transit, identification, ticketing and other applications.
MicroPass came online in 2005 and shot INSIDE to the forefront of the payments market. Developed about the time contactless payment technology was starting to take hold, MicroPass is a microprocessor-based product with greater flexibility and more memory, says Serra.
Support for multiple payment brands–MasterCard's PayPass, Visa's payWave, and Discover–were built in. It has been so successful that 80% of contactless products in the U.S. are based on it, says Serra.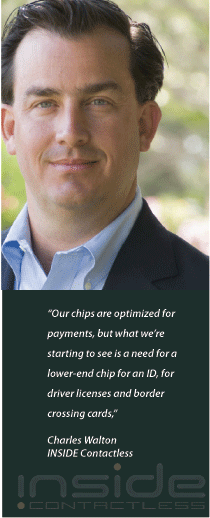 R2R or NFC?
Also during this time INSIDE had developed its Microreader technology that would enable a cell phone to become a payment device as well as a reader. INSIDE called the technology reader to reader, or R2R, Serra says. At the same time Sony and NXP were touting near field communication.
"In the past couple of years we've combined our reader technology into one chip called the Microreader," Serra says. "We have one of the patents on this technology and that was before NFC came to market."
For a time there were two competing standards–the one offered by INSIDE and the other developed by Sony and NXP. "The market did not need two," says Serra. "We stopped promoting R2R and since then we've worked a lot with the NFC Forum to develop this standard and all the protocols." But the philosophy behind INSIDE's R2R technology remains. "Our concept was for it to behave like a reader or a card," says Serra.
Last year, INSIDE's MicroRead, the company's third-generation NFC platform, was launched. MicroRead includes the microprocessor, operating system, and application in a secure and compact footprint.
By 2005, INSIDE realized it had to rein in its operations, to focus on its core markets. Charles Walton, INSIDE's executive vice president for payments, was brought in to help transition the company "from operating in a lot of markets to a company focused on fewer big markets," says Walton.
One of those markets is in the payments arena, which INSIDE pretty much owns, Walton says. And he see several challenges ahead for INSIDE in this area. "The U.S. payments market is growing and it has always been a challenge to keep the quality levels up," he says. "We see a lot of applicability to this platform such as transit and access control markets and our challenge is growing our business into these converged markets."
He says INSIDE has also been toying with producing a contactless sticker, about one inch by two inches, for cell phones as an interim step until more NFC-compliant phones are released. "We're starting to hear from issuers that they are interested in the sticker," says Walton. "We've provided stickers to some issuers to play with and we're in the midst of commercializing it with a card manufacturing partner."
With EMV technology taking hold in Europe, Canada and Mexico, INSIDE is also deploying a chip for those markets. "But it's a little different, it will have a contact and a contactless interface," says Walton.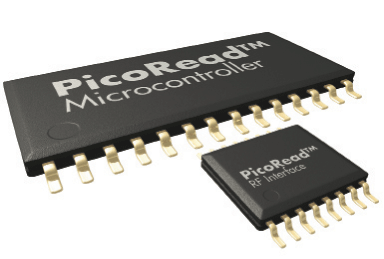 Lightweight identity
While INSIDE has shied away from traditional government ID programs, such as passports, the company has seen an area in this market that may be under-served. "We choose three or four years ago to focus on payments because passports generally require more storage," says Walton. "Our chips are optimized for payments, but what we're starting to see is a need for a lower-end chip for an ID, for driver licenses and border crossing cards," he says.
INSIDE calls it an "ICAO-lite" version, after the International Civil Aviation Organization which set standards for e-passports and e-visas based upon the use of contactless chip technology. INSIDE's MicroPass can create a mid-range series of ID cards and documents that meet ICAO standards, but don't include as much data storage, which means they won't cost as much.
"It's a new area for us, something we're starting to look at now," says Walton. INSIDE in late September, made the first announcement about its light identity version.
A view from the INSIDE
Today, INSIDE holds 55 international patents and is still headquartered in Aix-en-Provence, France where it was founded. The company also has locations in Warsaw, Singapore, Seoul, Shanghai, Silicon Valley and Boston.
INSIDE, a privately held company, doesn't release revenue figures but just looking at its most recent milestone–the delivery of 100 million chips–it's obviously growing. INSIDE and its 150 employees have worked directly with manufacturers' customers to pilot new contactless products and drive adoption of contactless technology. It has partnered with some of the largest handset manufacturers to integrate INSIDE's NFC technology into their handsets. NFC trials using NFC chips, are currently underway in Australia, France, Ireland, Korea, Malaysia, Norway, the Philippines, Singapore, Taiwan, Turkey and the U.S.
INSIDE is also an active participant in several industry alliances including the NFC Forum and the European Telecommunications Standards Institute aiming to develop standards to assist in NFC adoption and deployment and a member of the Smart Card Alliance.
It has received recognitions from research and consultant company Frost & Sullivan, including its 2008 North American Contactless Smart Cards Growth Excellence of the Year Award for INSIDE's role in shaping contactless payment technology, for contactless innovation in 2007 and for the best contactless product, MicroPass, in 2006. It also received technology magazine Red Herring's Top 100 most "Most Promising" Companies Driving the Future of Technology honor in 2007 as well as the Sesames innovation award for best hardware, MicroPass.
All this goes to show that INSIDE has come a long way from that day 13-years ago when seven men left the security of a paycheck to start a company that, while they had no doubt would succeed, they knew deep down that that optimism was probably their "passion" talking. It was all they had at the time. But it was obviously enough.
---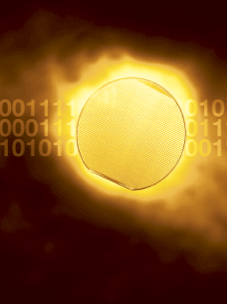 The original seven
INSIDE's original founding members include: Bruno Charrat, chief scientist and vice president of the NFC product line; Didier Serra, executive vice president of sales; Eric Bouyoux, IC design senior engineer; Michel Martin, design manager; Sean Commercial, platform support manager; and Olivier Adjemian, CAD (Computer Aid Design) and network manager. Jacek Kowalski, INSIDE's CEO, left two years ago to create another company, Twinlinx, geared towards development of near field communications projects.