Goode Intelligence releases report on mobile biometrics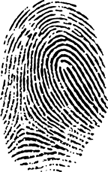 Goode Intelligence, an information security research and analysis specialist, has issued a new report that details an expectation of heavy growth in the biometric products and services for mobile phones over the next five years.
Specifically, Goode forecasts a total revenue generation of $30 million from biometric mobile phone products and services in 2011 with that number increasing to over $161 million in 2015.
The report also details how biometrics will work on the mobile phones.
The techology is expected to impact device protection, mobile commerce security, near field communication security, replacing PINs and passwords.
The report predicts that embedded fingerprint readers and voice recognition technology will be the first modalities to take off.