Government standards lead the way in 2009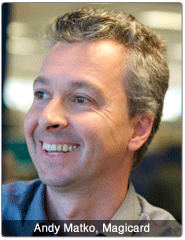 By Andy Matko, Magicard Leader
As users search for greater security from credentialing, the focus has been on implementing biometrics and smart cards. However, with so many different technologies around, the sheer choice of which smart card technology to use and what biometric methods to choose has held back implementation.
For 2009, we are seeing that the FIPS 201 standard, defined in the U.S. government's HSPD-12 program, is generating a lot of interest as a standard that can be adopted.
HSPD-12, announced in August 2004, defined a new policy for the issuance of a standardized credential for all U.S. government employees and contractors. At the heart of this presidential directive is a secure ID card, employing biometric technology and visual security to ensure only authorized persons have access to government facilities and computer networks.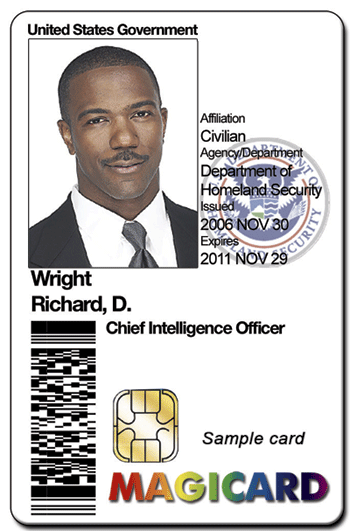 While industry suppliers cannot issue government-based HSPD-12 cards, it is possible to implement "HSPD-12 like" systems, where different security codes from the government are used, but the core equipment (cards, readers, ID card printers, software) is essentially the same.
These demands place certain requirements on the ID card printing equipment:
The ability to encode biometric and access information to the smart card chip at the same time the card is printed.

Card lamination for extra durability.

The application of watermarks and holographic patterns on the card, for added security and authentication.

The security of the ID card printing equipment itself, to prevent unauthorized use.
While the high profile government projects are getting the media attention, it's actually the use of smart cards by large companies, airports, and educational establishments for their own use which represents the greatest volume of ID cards and systems. The publicity caused by the HSPD-12 projects is making organizations think about the security and convenience aspects of smart cards.
---
About the AVISIAN Publishing Expert Panel
At the close of each year, AVISIAN Publishing's editorial team selects a group of key leaders from various sectors of the ID technology market to serve as Expert Panelists. Each individual is asked to share their unique insight into what lies ahead. During the month of December, these panelist's predictions are published daily at the appropriate title within the AVISIAN suite of ID technology publications: SecureIDNews.com, ContactlessNews.com, CR80News.com, RFIDNews.org, FIPS201.com, NFCNews.com, ThirdFactor.com, and DigitalIDNews.com.