Gym ID system meets opposition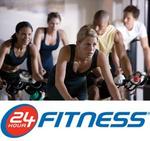 A 24 Hour Fitness gym in San Francisco has moved from traditional ID cards to a biometric and PIN number system for entry into the facility. This change has been met with mixed reactions from members, according to an ABC 7 San Francisco article.
While some customers are happy with the change due to its ease and lack of needing to remember ID cards, others are worried that the system is an invasion of privacy and could put them at risk for identity fraud.
Officials from the gym, which is planning a nation-wide rollout of the new systems following the San Francisco pilot, assert that the system is safe and doesn't store actual fingerprint images as well as being a cost-conscious, security-conscious and environmentally conscious decision for the company.
Despite the company's assurances of the system's safety, they are still offering members the option to use two forms of identification in lieu of the biometric option.
Read the full story here.