HID Global boosts logistics with InLine Tag Ultra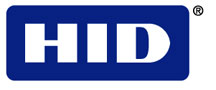 HID Global introduced an expanded portfolio of its InLine Tag Ultra passive contactless transponders to help organizations accelerate data collection speed and to improve accuracy.
Available in five configurations, each tag includes HID Global 3D antenna for omnidirectional read ranges of up to 26 feet on all materials, including metal. The slim profile version fits in tight-space applications, while a curved profile version sports an arched shape designed to wrap to metallic kegs or gas cylinders.
All tags are waterproof with high resistance to aggressive liquids or physical impact, and deliver performance and reading stability across variable temperatures. Also, all InLine Tag Ultra RFID transponders are compliant with EPC global-certified UHF Class 1 Gen 2 readers and provide 512-bit user memory with 128-bit EPC.
Available now, the advanced general purpose, ultra high frequency tag offers features well suited for demanding applications including automation, logistics, returnable transport items and industrial waste management.