HID Global expands Crescendo smart card line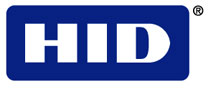 HID Global has expanded its line of Crescendo C1150 smart card credentials to cover more converged logical and physical access applications, including two-factor authentication for PC login, accessing VPNs, creating PKI-based digital signatures, generating OTPs and improving data protection for data-at-rest and secure data transmission.
The Crescendo C1150 smart cards can function in a stand-alone mode and don't require a card management system. They come pre-loaded with a widely tested default configuration and support Microsoft's logical access products via the Minidriver specification, as well as third-party apps.
The Crescendo C1150 system uses integrated single- or multi-technology interface for physical access. They support both high- and low-frequency technologies. Increased identity data protection comes from HID Global's iCLASS SE(R) platform.
The new suite is currently available. Companies can order the smart cards in quantities of as little as 25 units.