HID Global expands portfolio of general-purpose UHF tags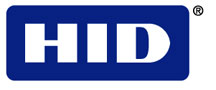 HID Global introduced the latest addition to its portfolio of advanced, general-purpose ultra-high frequency (UHF) transponders, the SlimFlex tag.
This new tag design enables more placement options for broadband UHF transponders, expanding the potential with tags to improve data collection speed and accuracy for new applications. SlimFlex tags are compliant with EPC global-certified UHF Class 1 Gen 2 readers and modules, and deliver broadband capability for worldwide operations.
The tag's thermoplastic elastomer (TPE) housing mounts securely on rounded or irregular surfaces, bending without negatively affecting tag performance. SlimFlex can conform to surface contours and can be securely attached with industrial adhesives or screwed into place via pre-drilled holes.
Additionally, the SlimFlex tag allows data to be read and written from distances up to 19.7 ft (6 m) when mounted to any wood or plastic surface. The tag's UHF technology also enables anti-collision functionality, fast data-rate communication and password data protection for accurate, reliable reading and updating of each tag's 512-bit user memory.