HID Global receives certification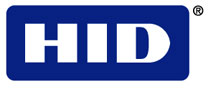 CertiPath announced that HID Global has completed cross-certification to the PIV-I standard via the CertiPath Bridge.
With the certification for PIV-I, HID Global plans to launch its PIV-I Service – an online offering that aims to reduce the time and complexity required for contractors to obtain employee credentials, which comply with PIV-I requirements. The certified PIV-I Service offering will be managed by HID Global's identity assurance business, ActivIdentity.
This marks the second cross-certification that CertiPath has announced within the past three months, which highlights:
The increased demand for non-Executive Branch federal employees, customers and partners, first responders and state and local officials to gain access to facilities and systems, to which they have been authorized access, using their own, single identity credential.
The growing number of mobile employees who "hotel" at various employer sites, as well as consultants, contractors, and visitors who may need access for days or for months to complete a project.
Additional pressure on federal agencies to roll out PIV compliant access systems, be they logical or physical, in accordance with the Office of Management and Budget Memo 11-11, which specifically ties future information technology funding to compliance with the standards defined by the Federal Identity, Credential and Access Management Roadmap.
CertiPath is the U.S. Federal Public Key Infrastructure Policy Authority partner in testing PIV-I credentials, used for both physical and logical access. The company introduced the architecture for a single credential that can provide secure access and interoperability for employees, customers, and partners in 2009. It now applies that experience and expertise to vet and validate that issuers' credentials meet the PIV-I standard.