HID Global's Nathan Cummings receives information systems security certification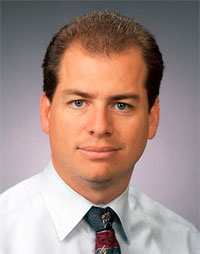 Nathan Cummings, HID Global's director, Integration/Applications for HID Connect, has been designated a Certified Information Systems Security Professional by the International Information Systems Security Certification Consortium.
"HID Global takes its leadership position in our industry seriously and that position demands that we actively address human resource needs to support our logical access control products and solutions for converged security environments," said Debra Spitler, vice president, HID Connect. "Nathan's certification as a Certified Information Systems Security Professional underscores our commitment."
"To embrace information security is the first step toward the advancement of a truly converged market place," said Cummings, who was also recently appointed vice chairman of The Smart Card Alliance Physical Access Council. "Like traveling through a foreign land, the journey is made easier when you speak the local language."
The comprehensive certification curriculum included areas such as information security and risk management, access control, cryptography, physical security, security architecture and design, business continuity and disaster recovery planning, telecommunications and network security, application security, operations security, legal, regulations, compliance, and investigations.
Universally recognized as the Gold Standard in information security certifications, the Certified Information Systems Security Professional designation promotes seamless safety and protection of information assets and infrastructures.