HIMSS conference to feature RFID and RTLS showcase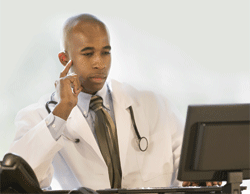 The 2011 Annual HIMSS Conference & Exhibition will feature an RFID and RTLS showcase giving attendees a first-hand review and the opportunity to discover the many applications of RFID and RTLS technologies, and how it can deliver real-time data from the patient's room or bedside to the clinician's smart mobile device.
Co-hosted by HIMSS and the RFID in Health care Consortium, medical professionals will gain exposure and view various RFID and RTLS technologies and the best practices for implementing these technologies.
To find out more on this event click here.