Hyundai plans NFC keyless start for 2015 models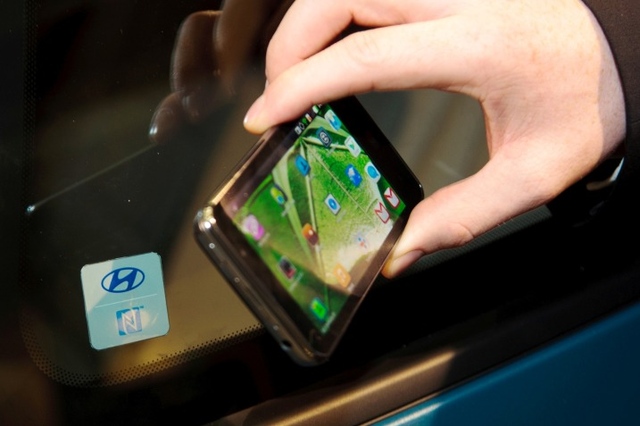 NFC has, thus far, struggled to gain widespread public adoption, however, Hyundai has announced plans to incorporate NFC in its vehicles in a new and innovative way.
In a report by Gotta Be Mobile, NFC has been gaining momentum in the form of keyless start functions for automobiles. Keyless start solutions work are a logical use for NFC, as the technology would replace users' need for physical keys to unlock or start their cars.
As an example, a driver could Tap their phone to the car handle to unlock the door— similar to other NFC-based keyless entry solutions that operate based on the proximity of the RFID chip inside dongles that drivers could keep in their pockets. Similarly, the driver could tap the same NFC-enabled phone to the car dashboard to start the car.
Korean car-manufacturer Hyundai has revealed its interest in the concept of NFC-based keyless entry and start functions. A concrete NFC-based keyless solution is tentatively planned for the 2015 model year.
Using a phone for keyless entry and remote start functions is not a new phenomenon, as Viper has previously offered such capabilities. Hyundai's solution, however, would likely be the first solution of its kind to be available directly from a car-manufacturer.
Exact plans regarding how the tech would be implemented and what phones would be certified for the keyless capabilities are yet to be determined.
See the full Gotta Be Mobile article here.