ID Tech launches Xpress CM100 contactless payments module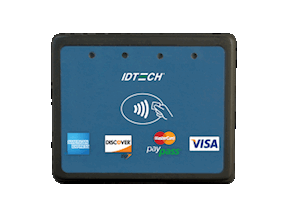 ID Tech has announced the release of its new Xpress CM100 module, enabling merchants to accept contactless payments from debit or credit cards, fobs and NFC-enabled mobile phones.
According to ID Tech, the Xpress CM100 is complaint with ISO 14443 Type A/B, Mifare and EMV 2.0.1 standards and is certified to work with American Express' ExpressPay, Discover Zip, MasterCard PayPass and Visa payWave.
The module is designed for easy integration into new or existing self-service systems, and can be mounted on terminals to add contactless reading capability, says ID Tech. The device can also be used as a standalone countertop unit with the optional mounting base.
According ID, the module is suited best for quick service restaurants, ticket booths, parking garages, retail locations, public transportation, and gas stations.