IDC reports mobile payments to exceed $1 trillion by 2017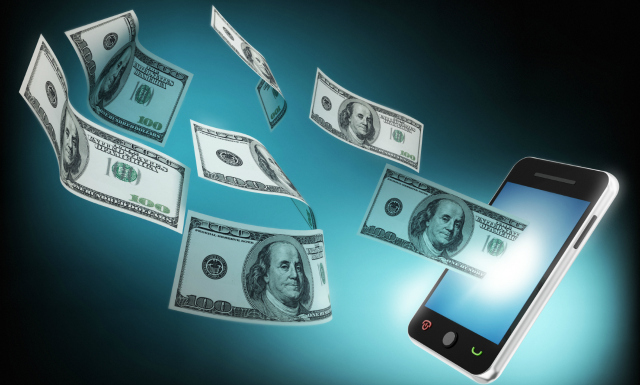 A recent IDC report estimates that total mobile device spending — driven largely by m-commerce — will exceed $1 trillion by 2017.
As reported by Information-Age.com, the IDC Financial Insight's Worldwide Mobile Payments 2012-2017 report presents a worldwide forecast of consumer and private sector spending via mobile networks, and sees major increases in m-commerce in the coming years.
The report takes into account a range of purchases — digital and physical products and services, as well as direct fund transfers where no good or service is actually obtained. The IDC predicts that a bulk of the purchase volume, however, will likely stem from m-commerce — the purchase of digital media on a mobile device — and e-commerce via a mobile Web browser.
Proximity payments— made by waving an NFC-enabled mobile phone near a point-of-sale (POS) terminal— are another point of interest for the IDC report. According to the report, proximity payments will likely ride upgrades in POS and mobile technology to firmly plant itself as the second-largest sector of mobile payment spending.
According to the IDC report, the third echelon of mobile payments will likely be person-to-person (P2P) fund transfer. Hampering this category of mobile payments will be a lack of common standards for sending money across borders using mobile devices, and a small number of locations for depositing and withdrawing cash from the system.
The IDC makes sure to keep thing in perspective, stating that while $1 trillion seems like a large figure, it is only a small fraction— 2.5%— of the total estimated worldwide commerce activity.
With advances in technology, and the increasing prevalence of smartphones across the demographic spectrum, the IDC report should serve as a notice to financial institutions and their customers alike.
See the full Information-Age.com article here.