Samsung presents animated OLED security card
Video Demo Included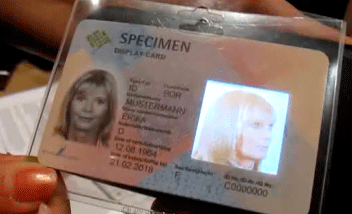 At a pre-CES event in Las Vegas Samsung previewed a new form of identification that uses a combination of contactless smart card technology and a new ultra-slim OLED display for security applications.
The card carries all information you would come to expect from a typical ID card. But the real fun is when you activate the embedded chip. This triggers a wafer-thin 2″ OLED that is used to display a rotating image of the person for enhanced identification, with a QVGA 240 x 320 resolution screen with 260k colors and a 10,000:1 contrast ratio.
According to Samsung's spokesperson, this product is finished and all ready to hit the market.
To read more click here.
Video Provided by Engadget