IdentiSys acquires multiple divisions of mountainland business systems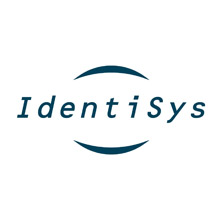 IdentiSys, Inc. has announced the acquisition of Salt Lake City-based Mountainland Business Systems' Identification, Security and Presentation Divisions.
The Mountainland deal marks IdentiSys' tenth identification acquisition in the last seven years and the third acquisition in the past six months. Reasoning behind the procurements is the support of IndentiSys' continual growth strategy and expansion of the company's geographic coverage.
Specializing in identification technology solutions, Mountainland is headquartered in Salt Lake City but maintains offices in Idaho, Oregon, Nevada, Montana and Wyoming.
The company provides a range of services including digital photo ID systems, embossed card personalization systems, loyalty or membership card systems, smart card/biometric applications, secure access/access control/CCTV as well as patient identification solutions for the corporate, government, healthcare, education, first responder and emergency management sectors.
IdentiSys hopes that the Mountainland acquisition will utilize the reputation and track record the company has established throughout the western U.S.
Headquartered in Eden Prairie, Minn., IdentiSys, Inc. specializes in identification, security, CCTV and tracking solutions, including most applications using a plastic card, ID badge, metal tag, or biometric.