Identive releases contactless desktop reader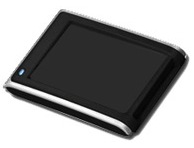 Identive Group Inc. introduced the TouchSecure Desktop Reader, an identity authentication product that enables enterprise customers to implement secure access to their physical facilities, corporate networks, shared printers and copiers using a single identity credential.
The TouchSecure Desktop Reader can validate an array of disparate ID badges and building access cards, making it possible for enterprises to utilize existing employee ID credentials to access multiple services within an organization. Connecting the reader via USB to a desktop computer or PC enables two-factor authentication – card and PIN – for single sign-on to the network.
The reader can be connected to shared printers and copiers to restrict and track access so that the costs of using these assets can be managed and charged to the appropriate departments. When used in conjunction with a cash register, the TouchSecure Desktop Reader can be used to process payment transactions in a company cafeteria or store. 


The TouchSecure family of readers is based on international standards including ISO14443A/B. TouchSecure readers support both legacy proximity and newer smart cards, creating a single platform on which original equipment manufacturers and integrators can standardize, eliminating the requirement to support multiple models.
Card technologies and formats supported by the TouchSecure Desktop Reader include proximity – 125 kHz (most major building access formats), NXP MIFARE CSN and ISO 15693 CSN.