Identive supplies smart card readers to U.S. government agency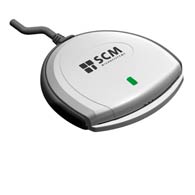 Identive Group is providing 266,000 smart card readers to a U.S. government agency for secure authentication and email encryption.
The company's SCR3310/v2 readers fit easily into the USB port of a PC and allow government employees to quickly and securely log on to the agency's computer network.
SCR3310/v2 USB smart card readers are small and ergonomic, compliant with relevant technology and application standards.
Typical applications areas of the SCR3310v2 are electronic ID, social security and loyalty programs, e-Couponing, secure network log on, e-Banking as well as online shopping and gaming activities, government and consumer applications.