idOnDemand extends token trade-up program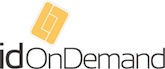 idOnDemand has extended its RSA SecurID token trade-up program through the end of 2011. Companies affected by the breaches to RSA's SecurID tokens can trade in their tokens for a free trade-up to an idOnDemand smart card based system.
Only companies currently using RSA SecurID tokens may participated in this program. For every token it turns in, a company will receive a credit toward idOnDemand SmartID cards. Companies may turn in a maximum of 100 tokens.
Participants will receive the first year of service free and then pay for the remaining active users in subsequent years.
The Smart ID service includes managed certificate authority; FIPS 201 compatible smart cards; building access for HID, Indala, Honeywell compatible and MIFARE, PIV, ISO 14443; support for all major VPN routers and an enrollment portal.