Indigo and MorphoTrak collaborate for biometric authentication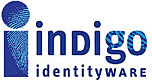 Indigo Identityware and MorphoTrak have announced a collaboration to provide a biometric authentication product for the health care industry .
Biometric authentication can be problematic in the health care industry due to the industry's hygiene standards. Fingerprints can be compromised from frequent hand washing and contact with chemicals, which provide challenges to fingerprint authentication.
MorphoTrak, a subsidiary of Morpho and part of the Safran Group, has developed its biometric technology to address these issues and will be incorporated with Minneapolis-based Indigo's Identity and Access Management product to provide faster seamless access for health care workers in authentication for desktop and electronic medical records access.
Rather than inputting a username and password, users will be able to access their systems through fingerprint identification.