Inpeco, Precise Biometrics partner to bring match-on-card technology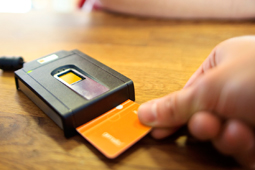 Precise Biometrics has announced a six-month contract with Impeco Group to deliver match-on-card technology.
The Match-On-Card solution will be incorporated into Impeco's system, enabling the company to provide a unique link between patient ID and the in-vitro automation process.
Match-on-Card will enable the patient ID to be verified at the point of sample extraction, when blood vials are labeled and registered in the database. Allowing verification at the time of sample collection ensures that medical transactions are fully monitored and secure.
The system will provide an accurate account of the patient's ID, associated with the sample tube itself all while maintaining the patient's privacy. Combining smart cards and fingerprints, the Match-On-Card solution guarantees that a patient's data cannot be corrupted and is completely secure throughout the blood sampling process— extraction through to the testing stage.
Precise Biometrics' fingerprint templates are both stored and matched on the smart card chip, and essentially replace PIN and passwords. The solution also utilizes the secure environment of the chip, facilitating proof of identity and making the card verifiable personal token.