INSIDE Contactless names Kim Madore to lead Canadian expansion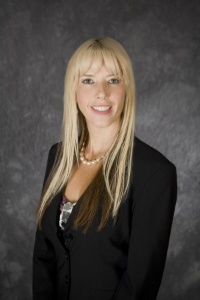 Contactless and NFC semiconductor manufacturer INSIDE Contactless, has appointed a new vice president of sales and development, Kim Madore, formerly with Giesecke & Devrient, to lead the French-based company's expansion in Canada. In her new role, Madore's goal will be to introduce products and build and maintain strategic relationships with customers, bank card issuers, card associations and others in the Canadian payment and NFC markets.
"Kim brings hands-on managerial experience and an intimate knowledge of the technologies and market dynamics of the industry to INSIDE Contactless, and we are very excited and appreciative to have her here to help us make the most of the substantial opportunities we believe this emerging market will present," said Didier Serra, general manager and executive vice president of sales, North America at INSIDE Contactless. "As contactless payments take off in Canada, fueled by recent retail successes and a major national migration towards EMV standards, Kim will be leading our charge to deliver cost-effective, high-performance solutions for both traditional and dual-interface cards."
INSIDE Contactless has already delivered more than 5 million of its intelligent MicroPass contactless payment chips for MasterCard PayPass deployments in Canada since the end of 2007.
"Canada has always been a leader in the adoption of advanced payment technologies, and while two thirds of purchases in Canada are already made using a card, we envision contactless cards and terminals becoming the dominant payment platform for small-ticket item transactions at the high-volume retailers," said Madore.
Before joining INSIDE Contactless, Madore spent four years in Toronto as vice president, emerging technologies, for G&D, a supplier of banknote paper, banknote printing, currency automation systems, as well as smart cards and complex system solutions. In her position there, she played a role in domestic and international product development. Prior to that, she was senior consultant, smart cards, for Visa USA, where she managed the development and implementation of the first card manufacturers, service bureaus and processors to support smart Visa, and led various vendor and Visa partner initiatives.