Intelleflex launches Cool Chain Quick Scan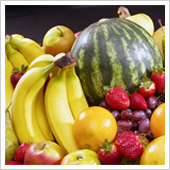 Intelleflex has developed a new program to help growers, packers, shippers and distributors monitor temperature variations in their cold chains to improve the quality and freshness of delivered produce.
The Intelleflex Cool Chain Quick Scan eliminates the guesswork associated with visual inspections and helps quickly identify, measure and document the temperatures on fresh produce as it moves from the field, to the pack house, into distribution, all the way to retailer.
Participants in the Quick Scan Program will each receive 12 Intelleflex TMT-8500 passive RFID temperature monitoring tags, along with instructions and return packaging. Participants simply place the tags with their produce and process the pallets as they normally would. Then, the participants remove the tags at the pack house or distribution center and mail them back to Intelleflex for analysis.
Together with Innovative Fresh, a fresh produce consultancy, Intelleflex evaluates the data and the two company's provide an analysis of the temperature variations and their impact on the product's shelf-life, freshness and quality, as derived from the sample data. The Quick Scan program is designed so that each member of the fresh produce cold chain can monitor the freshness of their produce as well as to reduce shrink and improve profitability and delivered freshness.