Intesa Sanpaolo launches NFC payments pilot in Italy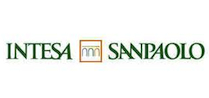 Intesa Sanpaolo, Italy's largest financial institution, has begun a commercial trial of SIM-based NFC mobile payments, reports NFC World.
The service, dubbed "Move and Pay," is being tested among 600 Intesa Sanpaolo employees and customers in Milan and Turin, as well as by two academic institutions: The Polytechnic Institute of Milan and Turin ISMB.
According to NFC World, each participant in the trial is equipped with a SIM card from Nocera, a Samsung Wave 578 NFC phone, and a prepaid "Superflash" card from Intesa, enabling them to make contacltess mobile payments at MasterCard PayPass-enabled points of sale.
Intensa Sanpaolo partnered with Setefi, a wholly owned subsidiary, to develop the technology used in the pilot, and tapped mobile service provider Noverca for the SIM cards.
Read more here.