ISIS: 'Altering how consumers pay and save'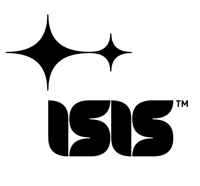 The new near field communication (NFC) effort from the three major mobile operators wants to make one thing clear: "This is not a science experiment," Jaymee Johnson, spokesperson for ISIS tells NFCNews.com. "What has been done so far were trials but this is a business."
While there have been many NFC pilots, ISIS aims to bring mobile payments directly to its 200 million consumers, Johnson says. "With NFC it's not a technology problem, it's a stasis problem and we are the catalyst," Johnson, who also works at T-Mobile, says. ISIS is a group formed by AT&T, T-Mobile and Verizon to bring mobile payment technology to consumers.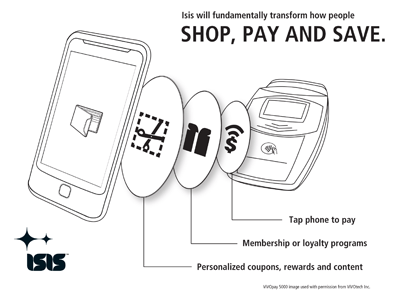 Whether the system will use stickers, microSD cards or other NFC technologies was not immediately available, Johnson says. But the ultimate goal is to use solutions that are embedded in the handset. "We have been working with original equipment manufacturers (OEMs) and feel confident that we can bring the devices across a wide array of OEMs and operating systems," he says.
The system will be more than just payment cards on a phone, Johnson says. "We are talking about a broader system which begins with payments but also reigns in everything else in your wallet," he says. This can include closed loop gift cards, rewards cards, coupons and even transit passes.
ISIS already has an agreement in place with payment card issuer Barclay US, but it will also work with other banks, Johnson says. The lack of NFC-enabled handsets has been one barrier to the technologies adoption, but the other has been the lack of a business case on how the banks and mobile operators work together and make money. Johnson would not go into detail on this but says that ISIS is open to working with all banks.
The organization will also be working directly with merchants so they will see the value in accepting NFC payments, Johnson says.
The project will begin to rollout in select markets over the next 18-months.