ISIS mobile wallet set for Oct. 22 release in Austin and Salt Lake City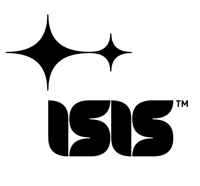 Android Central has reported that ISIS' Mobile Wallet— the company's answer to Google Wallet— may see live trials as early as a few weeks.
According to a leaked internal document obtained by Android Central, beginning Oct. 22 customers in Salt Lake City and Austin will be able to use the ISIS Mobile Wallet service on Isis-ready devices. Though there was no mention of a complete list of devices, the company does have an extensive list of mobile backers.
The document reveals that payments through ISIS accompanying banks' credit cards will be supported, and that ISIS users will receive a complimentary $10 balance on their pre-paid Isis Cash Card simply for signing up and activating their wallet— not unlike Google's pre-paid card for its own wallet app.
See the full Android Central article and the leaked whitepaper here.