Isobar, O2 to host NFC development event in London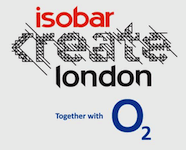 Digital communications agency Isobar and mobile operator O2 have teamed up to host a London event aimed at driving the development of new NFC applications.
"Isobar Create London" will offer developers from around the UK the opportunity to create their own NFC apps and win a kick-starter development fund plus marketing support from O2's global development platform, BlueVia, to help successfully launch their idea to market.
From 8am on March 24 to 8pm on March 25, 100 participants will gather at Shoreditch Studios in London to battle it out in a 36-hour challenge that will explore creative new uses NFC in four categories: Retail, Sporting Events, Finance and Leisure & Entertainment.
Over the course of the event, participants will develop their apps before pitching them to a panel of judges from Isobar, O2 and BlackBerry. Participants will also hear from keynote speakers including Brendan Marry, Lead NFC Engineer at Google Europe.
In addition to the funding and marking support, the winning team be able to promote their idea at an NFC-enabled poster site in central London courtesy of Clear Channel.
Interested parties can register their teams for free at Isobar's website.