Jack in the Box launches Google Wallet trial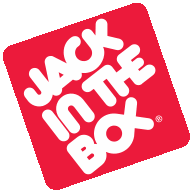 Fast food chain Jack in the Box has begun testing Google Wallet in 35 restaurants across Los Angeles and San Francisco, according to MobilePaymentsToday.com.
Jack in the Box joins Subway as one of the first quick service restaurants to adopt the new service, which lets users pay for items and redeem coupons by tapping their NFC-enabled phone against a reader at the point of sale.
According to Brian Luscomb, Jack in the Box's director of corporate communications, the company has been on board with mobile payments from the start, having tested the technology on a different platform five years ago.
"Although some guests will always prefer face-to-face interaction with an employee and pay for their order with cash, a growing number of our customer base is used to mobile commerce and see it as a more convenient way to transact business," Luscomb told MobilePaymentsToday.com.
Jack in the Box plans to continue the pilot through to 2012, but has not yet revealed a definite time frame.
According to Luscomb, the company is open to testing other mobile platforms in addition to Google Wallet.
Read more here