Keesing's unveils ID document authentication solution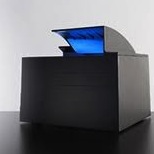 Global ID document and banknote verification solutions provider Keesing Technologies, has launched its ID AuthentiScan solution.
ID Authentiscan works by placing an ID credential on a passport reader and the system automatically performs multiple checks in a few seconds. 
The solution offers authentication at the highest level without requiring any specialized operating knowledge or skills.
The system conducts up to 40 checks on an ID credential and determines whether or not the credential is authentic and valid. For further security verification, the solution can be checked against Keesing's ID credential reference database, which includes 2,500 ID documents from over 200 countries and organizations.
Keesing's solution also features a screening tool that allows the user to match a credential— and its holder's personal information— to multiple national sanction lists.