Kentucky awards L-1 driver license contract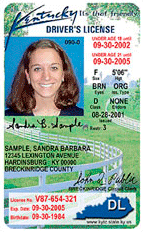 L-1 Identity Solutions, a provider of identity solutions and services, was awarded a contract by the Commonwealth of Kentucky to provide a secure driver's license solution with facial recognition biometrics as part of the Kentucky Transportation Cabinet's effort to protect the public and prevent fraud.
The contract with L-1 includes a base three-year term valued at approximately $11.1 million and three additional two-year extension options that bring the total contract value to approximately $33.7 million.
Kentucky uses an over-the-counter system for secure driver license issuance that includes fraud prevention processes such as photo image capture and enrollment. The state also uses facial recognition technology designed, developed and maintained by L-1 to prevent persons from establishing duplicate identities.
The contract was awarded to L-1 as the result of a competitive process.