Korean websites stop authentication via personal ID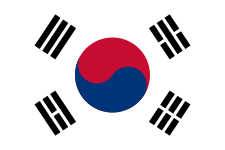 Per a Korea Communications Commission (KCC) law made earlier this year, as of Aug. 18, websites in Korea can no longer collect national ID numbers when people register for their services
As reported on TNW, Korean websites and companies that asked for users' real names and their national ID number when signing up for a site–even just to post comments–are no longer permitted to do so. The law came about after a series of hacking attacks that compromised thousands of users' personal information.
All websites, including portals, gaming and shopping sites must comply with the new law; however, online financial transactions still require the use of an ID number. A site that currently has collected this personal information must destroy it within two years.
The KCC has offered a number of alternative ways to authenticate users other than with a national security number, including i-PIN, cellphone text message, electronic authentication certificate or credit card.
While companies have a six-month grace period to comply with the law, it's uncertain how many will be able to do so.
Read more here.