Kyocera brings NFC to Echo phone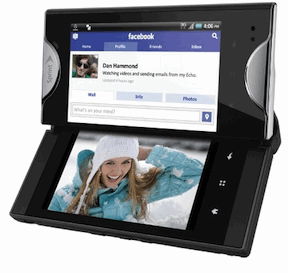 Kyocera is launching an NFC update for its Android-based Echo handset, according to Ubergizmo.com.
Scheduled to launch today, the Android 2.3.4 Gingerbread update will deliver NFC support to the dual-touchscreen Echo. Ubergizmo says this will enable handset to perform contactless payments, store loyalty cards and read tags and posters.
In addition to NFC, the update will also include a free upgrade to the Swype 3.0, an improved downloading system, pinch-to-zoom capability across the Browser, Gallery, Maps, & Sprint Navigation, and voice calls over Wi-Fi.
Read more here.